Cass Clayton Band Album Coming Soon
by
We're in the studio again, and the process feels so different this time compared to our previous Cass Clayton Band album, which came out in 2018. Taylor Scott is our producer and co-writer once again, and this time around we have a rhythm to how we work together. That may seem like a minor detail, but trusting someone to have knowledge in the studio that I don't have is paramount. I'm beyond grateful for his genius in the room.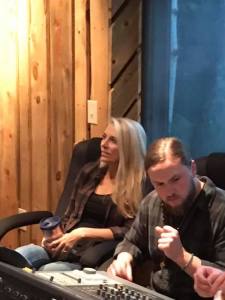 There's no "filler" on this album, since I have zero interest in writing a song that won't stand the test of time artistically. At the end of the day, I want to offer something of depth that moves you. Taylor and I are pretty critical, but in different ways. He has his eye on a million creative details. I'm focused on writing lyrics and also feeling the music deeply in the studio to allow that feeling to come through on the record. Cliche' is like dying a thousand deaths for any musician. And I'm really happy to say we didn't do that in any way. The album is honest and covers a lot of personal territory from the sensual to the spiritual.
The song "Dawes County" came out of the realization that I'll probably never go back to my home town in western Nebraska. "Doesn't Make Sense" has a deep, gospel groove and is about falling in love when you really don't want to. "Little Things" is about the unseen universe within us and how we often ignore it. "You'll See" expresses some of my sadness and feelings of oppression around stereotypes we all live with.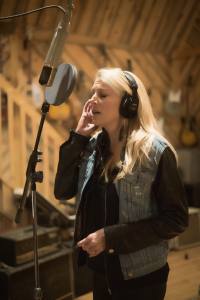 I hope so much that you enjoy the music as much as we enjoyed writing it. For me, this artistic process opens me to what others need me to see when I look in their eyes. I want to pay attention more and be gentle with everyone because I don't know what they're going through. That sensitivity has always been the joy and bane of my existence and is  heightened when I'm making music. Hopefully it serves the process and allows me to write deeply.
Those are my thoughts as we finish our last few songs and get ready to put some music into the world. When we do, I would love to hear your thoughts.