PLAY NICE #1 on National R&B Album Chart…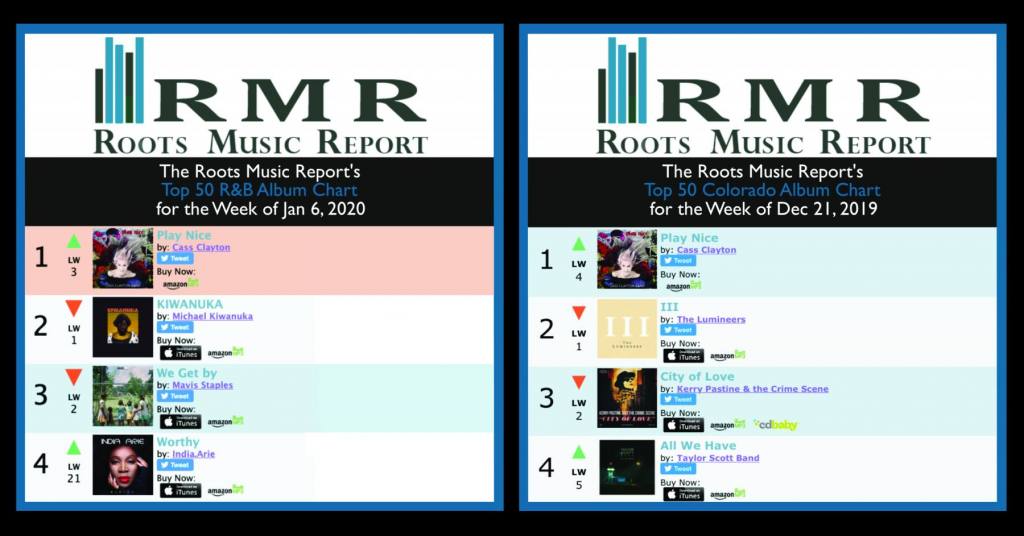 ANNOUNCING! Cass Clayton Band is thrilled that PLAY NICE has been charting at #1 on the National R&B TOP 50 ALBUM Chart in 2020. What a great way to start the year! The new album also made it to the top of the charts as the #1 Roots Music Album in Colorado (Roots Music Report). We're so thrilled that an independent band without a label can still get significant radio play. THANK YOU for listening and letting us know you're digging the music. That's what it's all about!
Winner Best Album 2018…

…Thank you Colorado Blues Society Members' Choice Awards for voting our new album as the best of 2018. Cass Clayton Band is so grateful for the love, support and inspiration. Big News – we went right back into the studio and just finished a new album, released on July 19, 2019. Much of the early part of this year was spent writing and recording at Far & Away Studios (Boulder, CO) with producer, Taylor Scott.
Join Cass at an upcoming show and sign up for the newsletter for upcoming events. Thanks!
---
Winner 6 COMBO Songwriting Awards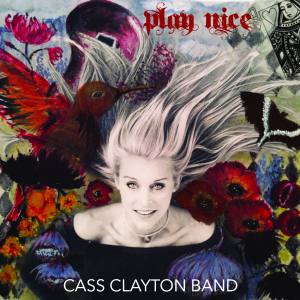 Cass Clayton and Taylor Scott are honored and to be among the top scoring songwriters for 2 years in a row in the Colorado Music Business Organization (COMBO) Annual Songwriting Competition, with 6 songs in their top scoring entries. Each year they select 20 top songs, 18 of which are featured in a compilation CD. The judges don't know the name of the song, who wrote it or who performed it. They judge only on lyrics and melody, not the production quality. So to have 4 songs from the new album in this mix is really exciting!