Cass Clayton Band Bios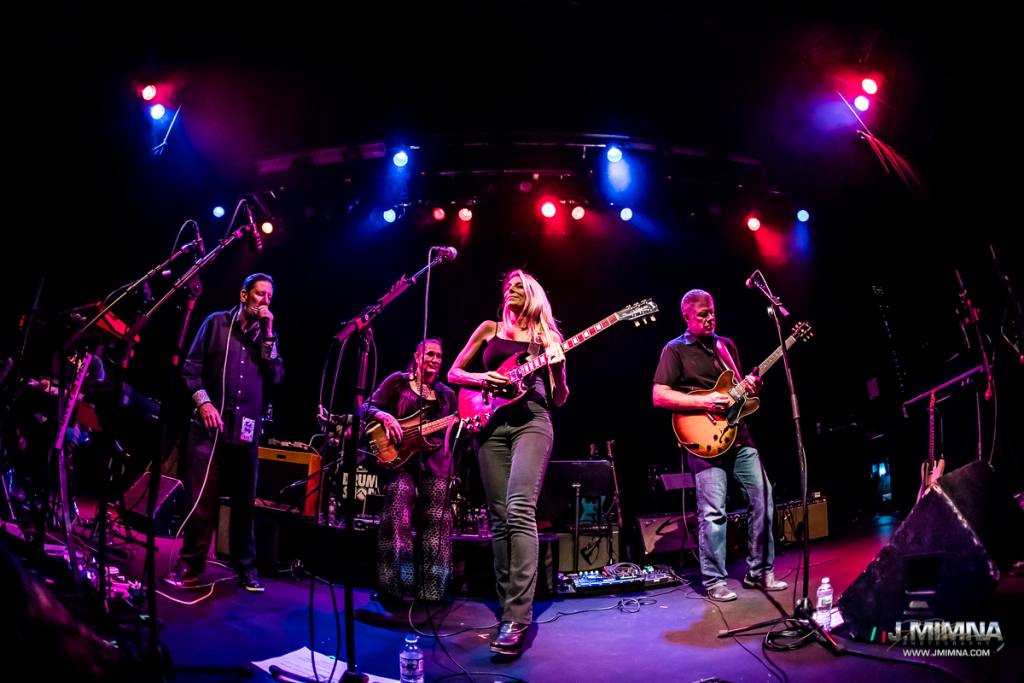 Cass Clayton Band exudes a passion and energy that has made them a favorite in festivals and venues across the region. Cass has made her way into the hearts of music lovers everywhere with her evocative lyrics, smoky-smooth voice and a belting vocal range that will knock you flat. She's also known for some soulful slide guitar playing. Cass Clayton Band blends influences of rock, funk, soul, gospel and blues in a new way with plenty of inventive sounds and unexpected twists. Cass, along with co-writer/producer, Taylor Scott, have been praised for their unique approach to contemporary American rock and roots music.
CCB's new album, Play Nice, was #1 R&B Album in the U.S. for 11 weeks in 2019 and 2020 (Roots Music Report). Their previous self-titled album (released May, 2018) won Album of the Year (CO Blues Society Members' Choice Awards). Cass has also been voted as one of the top three vocalists and top three slide guitar players in Colorado. CCB has been featured on radio stations and magazines worldwide. For more information about CCB, click here.
---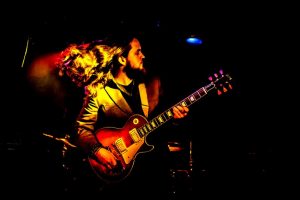 Taylor Scott, guest guitar, co-writer and producer
Taylor Scott is an international touring guitarist/singer/songwriter based in Denver, Colorado. Taylor has toured all over the U.S., Canada and Europe with both the Taylor Scott Band and blues legend, Otis Taylor. His band's highly acclaimed new album, All We Have, was released in 2019. His hallmark virtuosic guitar playing allows him to take influences from funk, soul, rock-n-roll and other genres and transcend the limitations of genre. He is also the producer and music director of the Cass Clayton Band's CD and has multiple musical projects in the works.
---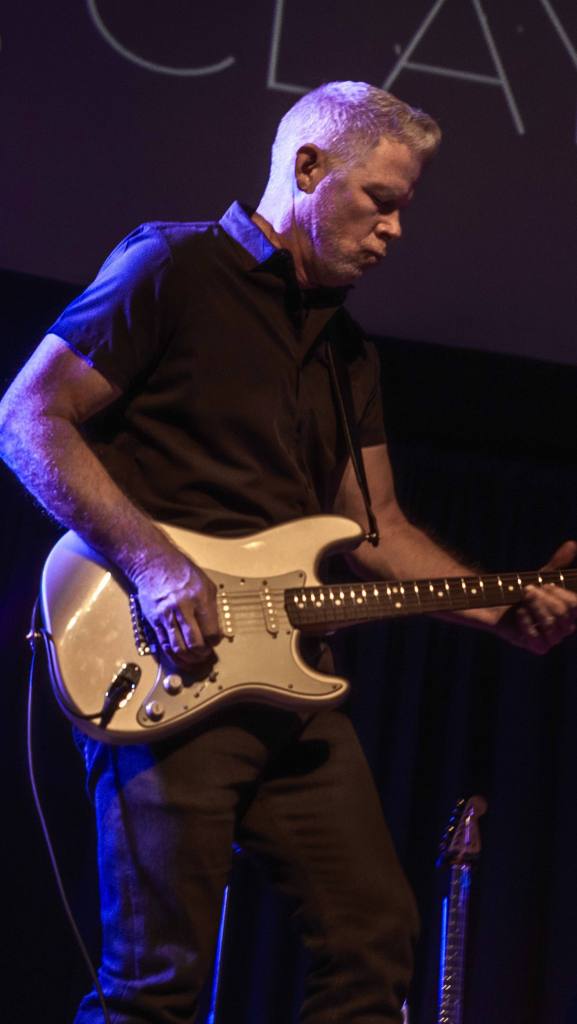 Dann Burke, lead guitar
Dann Burke has been playing guitar for over 40 years. His style is clean – just tasteful playing that enhances the music with a tendency to choose "space" instead of over-playing. He has an amazing ear and is virtually always the one who first notices if a song could be made better or more dynamic. Sometimes it's something incredibly subtle but it makes all the difference. He keeps everything tight, and his love for the music comes out in every note.
---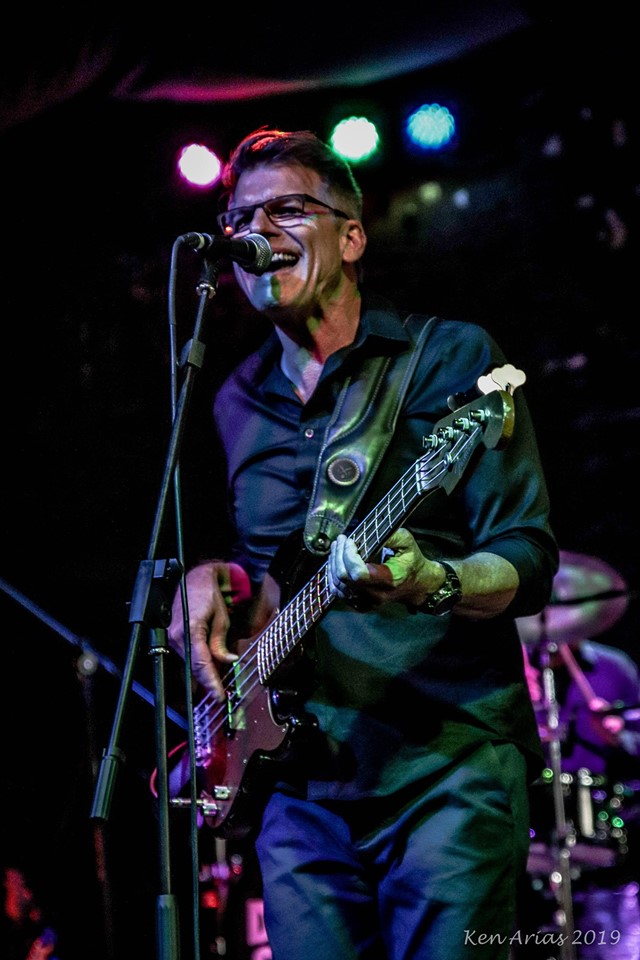 Loren Phillips, bass and vocals
Having grown up listening to 60's and 70's Soul, R&B, and Funk, Phillips is naturally focused on the groove. Stevie Wonder, Ray Charles, Sly and the Family Stone all played a big role in Loren's musical upbringing but it wasn't until Steely Dan hit the airwaves, from the early recordings to Aja, that playing bass became a commitment. Currently working with local blues and pop acts, Loren's supportive bass and rich vocals keep him in demand around Colorado.
Loren is also the music director of Cass Clayton Band, no small role, given the complicated arrangements of some of the band's original music and a rotating schedule of guest musicians.
---
Steve Saviano, drums
Steve Saviano has been playing drums since he was just a kid. Raised by a family that was steeped in the music industry, Steve was already a respected session drummer before he graduated from high school. His ability to migrate comfortably to rock to jazz to reggae to blues, funk and soul, makes him the "dream drummer." During his early career in LA, Steve studied with drum legend, Vinnie Colaiuta. Now he's sharing his groove with us a a few select drum students. Bonus: he's in school to become a meteorologist, so he knows if we're going to get rained on when we play those outdoor stages!
---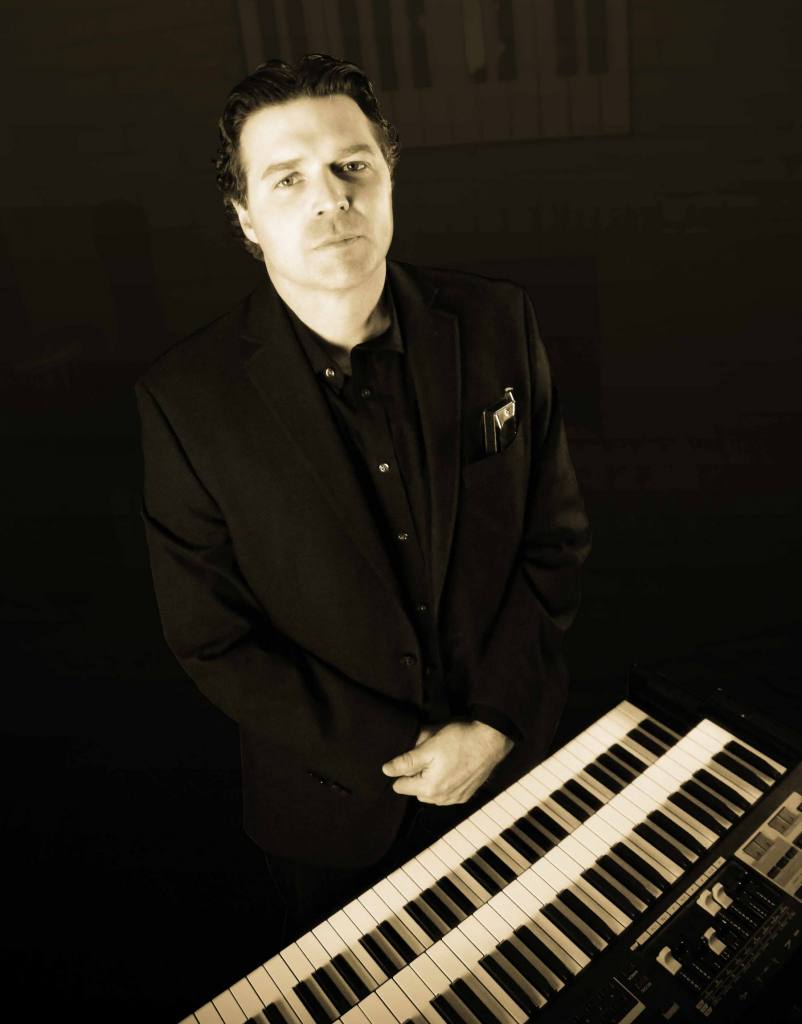 A.C. (Andras Csapo), keys
Roots musician AC (Andras Csapo) mixes traditional elements with his unique style for keeping his sound current. Whether he is singing, playing keyboards or harmonicas he brings energy, intimacy and a lot of soul into the music. The sound is his own with a clear Blues influence but something very much like… well, AC.
AC has recorded with several bands in Hungary, California and Colorado, most recently with Michael Hornbuckle on his "Soul Repo" album, released in 2016. He has performed at the Telluride Blues Festival in 2015 and was featured on TV in Colorado in an episode of the "Blue Roots TV" show.
AC is a recipient of multiple awards and honors. These include, as member of the Michael Hornbuckle Band, "Best Blues Band" by the Colorado Blues Society, "Blues Performance Award" by Rock Awards and the honor of representing Denver and the Mile High Blues Society in Memphis at the International Blues Challenge.
---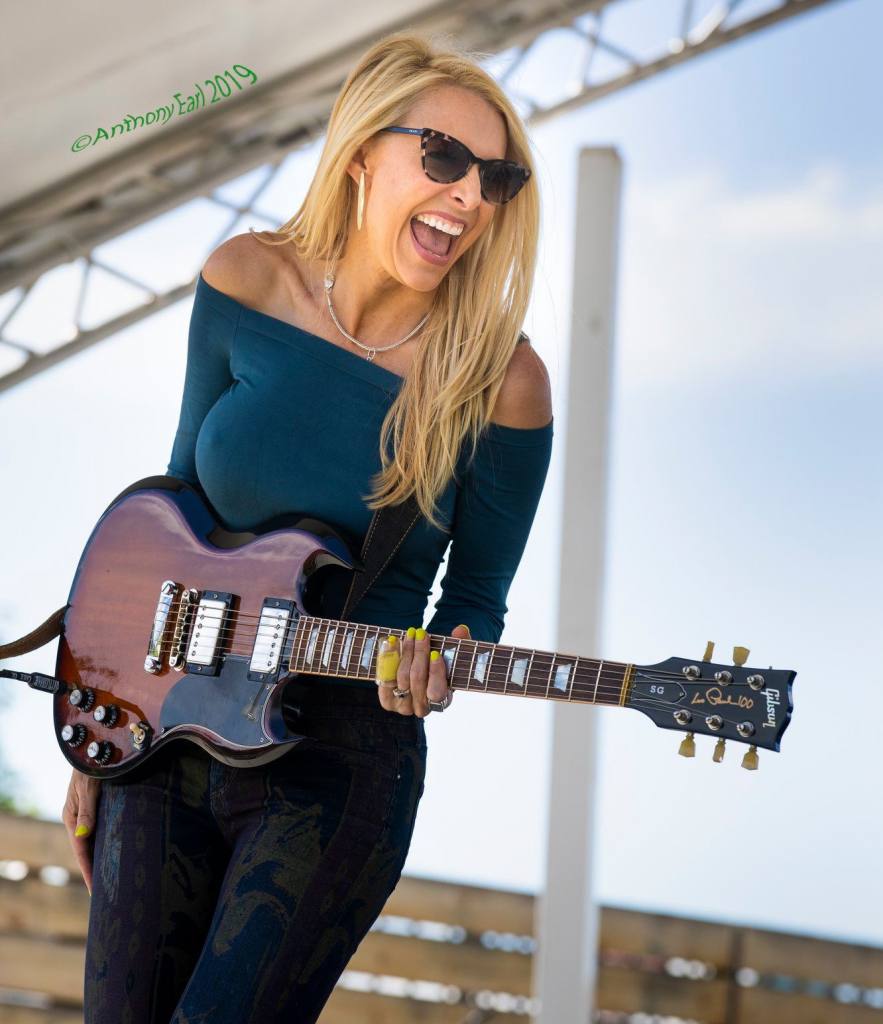 Cass Clayton, lead vocals & slide guitar
Cass is known for her big, bluesy voice and broad vocal range that comfortably goes from Blues/Rock to R&B, Soul and edgy Country sounds alike. Early influences of old-school blues, gospel, R&B and jazz can be heard in her powerful vocal style, song choices and lyrics. Cass is an award-winning songwriter and is passionate about making sure the lyrics are the center of the song. Regardless of the genre in which she is singing, she feels most connected to the blues vocalist tradition. Influences include Bonnie Raitt, Susan Tedeschi, Albert King, Koko Taylor, Etta James, Keb Mo, Nina Simone, BB King, Mahalia Jackson, and Aretha Franklin.
---
Check out CCB's new album.
---
About The Music – w/ Cass
"I think the audiences now are sophisticated because they have endless access to streaming music. They want great music that is inspiring and I'm not sure they care about genre as much. It's my hope that people are ok if we can't call it one thing, like rock-n-roll or blues," says Cass.
Based on the belief that good music doesn't always fit snugly into a single genre, Cass is taking her blues foundation and stretching to make music that is contemporary and inspires her and hopefully those around her. The result is a new CD release in June, 2018, along with a gig line-up featuring Taylor Scott.
"I wanted everything I wrote lyrically for this project to be from deep within me. My early songs were really drawing on ideas about life in general that I thought would be 'cool'. I didn't feel safe putting my real self out there. This is more personal, and I feel a bit exposed, but I feel more free too. I don't want to hide behind lyrics about other people's lives.

'When It Comes To My Heart' was a song I originally wrote as a ballad, but as a producer Taylor immediately heard it as a more upbeat percussive song. There's an African beat that takes the song to a new place that's really exciting. I liked the song before, but now it's really powerful – you feel that heartbeat that drives the message within."
With regard to how the collaboration came about, Cass says, "Occasionally someone comes into your orbit who adds that creative spark and takes you to the next level creatively. For me, it was Taylor. I hope there will be many more geniuses I run into, but just one is good too. (laughs) I hope I can add to someone else's artistry as well and make their vision come true."
For the instrumentation on the upcoming CD, Taylor brought in musicians he had worked with over the years who are seasoned session and touring artists. Larry Thompson (Otis Taylor Band) on drums; Todd Smallie on bass (with JJ Grey and Mofro, and formerly with Derek Trucks Band); Jon Wirtz and Tom Amend on Keys, Matt Wilkolak and and Jeff Miguel on horns and many more. Each musician added their own flavor with Taylor composing all of the parts.
"I don't see this as a departure from what I've done so far as a blues singer and slide player, but I do want to evolve and grow as a musician. It wouldn't be exciting for anyone without walking the high wire a bit!
Whatever is coming up in my consciousness or his that week is what lands on the page. We're drawing inspiration from past musical influences, but I think it's really important that the music go someplace new and be uniquely yours. With the song 'Least A Brother Can Do', for example, I had a close friend from a long time ago, and she helped me in a terribly down time. I wanted to thank her and say, 'hey, I'm here for you now too.' The groove of that song and the way it builds just thrills me. I hope she loves it when she hears it too.
Working with a producer with the vocabulary that Taylor has is freeing. I can lean back and know he's going to push the artistic boundaries that might be holding me back. We both hear different things but are committed to letting the music lead us to someplace new."
Come see a Cass Clayton Band show at your favorite Colorado venue.