Station 26 Brewing Co. | Denver
by
Station 26 Brewing Co. is a renovated fire station that's a super cool brewery known for their IPA's and once-per-year release of Dark Star. It's got a young, energetic crowd and is a great live music venue in Denver. They really know their brews and are experimental with flavors – the staff is great about helping you make a choice. They don't serve food, but the do have a food truck, and I'm told the pizza there is great.
CC and the Riders hopes to see you there next time we play at Station 26!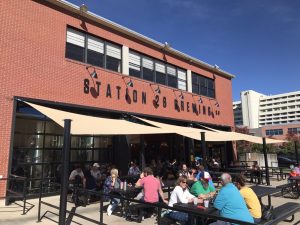 Check out their website at Station 26 Brewing Co.