We're in the studio finishing up PLAY NICE, and the process feels so different this time compared with our previous Cass Clayton Band album from 2018. This album was harder to write and mix than the last one, but it also hit deeper territory for me. And it was an expansion for all of us artistically.
Taylor Scott is the producer and co-writer once again, and Geoff Gray and Alex Stricker are gracefully engineering the album under a fair amount of artistic and time pressure.  The nice thing is that this time around we all have a rhythm together. Far & Away Studios feels like home, and we all work really well together.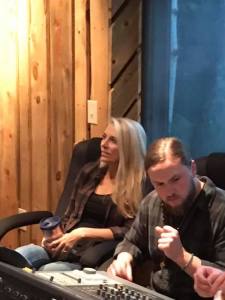 In my view, there's no "filler" on this album. I only want to write songs that mean something to me and hopefully to you. It's not a perfect process, and I'm still self-conscious about it sometimes. At one point I had self-censored a line from one of the songs, and Taylor remembered it from an earlier draft and brought me to my senses. 
Toward the end of the album everyone is pretty tired and sometimes it seems like there's not enough air in the room! Geoff has been seriously sick and should be sleeping.  Taylor just released his own album with the Taylor Scott Band and is getting ready to go on tour. I have a knee injury and am hobbling around. But we're finally finished and everyone is really happy that we made an album we can all feel great about.
I hope so much that you enjoy the music as much as we enjoyed writing it. We have 11 new originals and 1 cover tune. The album is honest and covers a lot of personal territory from the sensual to the spiritual. "Dawes County" came out of the realization that I'll probably never go back to my home town in western Nebraska. "Doesn't Make Sense" has a deep, gospel groove and is about falling in love when you really don't want to. "Little Things" is about the unseen universe within us and how we often ignore it. "You'll See" expresses some of my sadness and feelings of oppression around stereotypes we all live with. And "The Most Beautiful," is my favorite child, if that's allowed.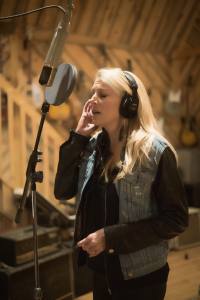 Those are my notes as we get ready to put some music into the world. July 19 is the release date and I can't wait to share it with you!