The Whiskey | Ft. Collins
by
On NOV. 9, Cass Clayton Band will be going on a field trip to Ft. Collins. Our first stop is at the Live At Lunch Show on KRFC 88.9 FM from noon to 1pm. But as long as we're there, we thought it would only make sense to do a live show at a super cool venue ~ The Whiskey. This elegant venue has a great whiskey menu, obviously. But they also have elegant cocktails and an excellent menu.
The Ft. Collins Blues Society will be sponsoring this event, and we're grateful for their support! This will be CCB's first event in Ft. Collins, and we're excited to share music from our new album, give away some band T-shirts and get to know our music community up north.
Taylor Scott, producer and co-writer of the new album (and one amazing guitar player) will be joining us for the occasion. Please tune in to KRFC – Live at Lunch on Nov. 9 from noon to 1pm, and then continue the party with us at The Whiskey at 8pm!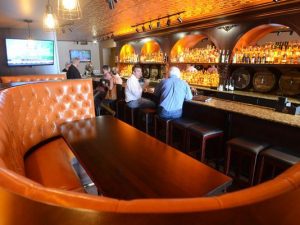 Click here for more information about The Whiskey.