7th Heaven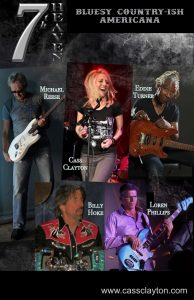 7th Heaven formed when drummer, Billy Hoke and vocalist, Cass Clayton began to fantasize about a band that would have the creative freedom to blend rock, country, blues and American classics into something new. As some of their favorite musicians were drawn to the project, a unique sound began to come together that can only be described as hard-hitting rock, country-ish, bluesy, voodoo funk magic. Just kidding, but it is a little hard to describe the alchemy that happens when they come together with their various influences. The combination of two phenomenal lead guitar players (Michael Reese and Eddie Turner), powerhouse vocals and harmonies, soulful slide guitar, funky bass (Loren Phillips), and kicking' drums makes for a band in its own unique genre.
Come see a 7th Heaven show at your favorite Colorado venue.
---
Michael Reese, lead guitar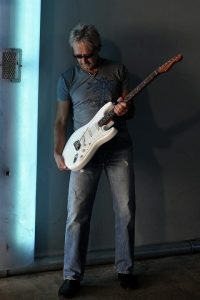 Michael was nominated as Best Guitarist of the Year in 1995 at the Los Angeles Music Awards for his work on his first solo album [ Dragonflyer] that took best produced cd of the year. Michael helped form the band F-5 with former Joe Walsh keyboardist Tommy Stephenson and Peter Frampton's bassist Stan Sheldon. Their first album was one of the top ten jazz albums of the year. He has opened for such rock luminaries as Johnny Winter, Edgar Winter, John Mellencamp, Huey Lewis, Robben Ford, John Mayall, Alice Cooper and Steve Morse.
---
Eddie Turner, lead guitar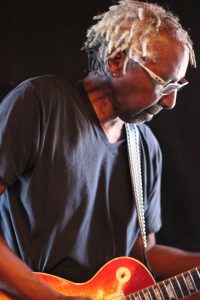 Born in Cuba and raised in Chicago, Eddie "Devil Boy" Turner first picked up a guitar at the age of 12. He honed his craft in Chicago and later Colorado, and his music shows the diverse influences of the Afro-Cuban sounds of his homeland and the deep blues of his adopted country. Eddie has played with many great bands, including Zephyr, The Legendary 4-Nikators and the Otis Taylor Band, which he helped form in 1995. His 2005 release, Rise, resulted in a Blues Music Award nomination for Best New Artist Debut. He recently released a new CD, "Naked…In Your Face."
---
Loren Phillips, bass and vocals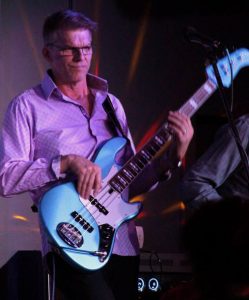 Having grown up listening to 60's and 70's Soul, R&B, and Funk, Phillips is naturally focused on the groove. Stevie Wonder, Ray Charles, Sly and the Family Stone all played a big role in Loren's musical upbringing but it wasn't until Steely Dan hit the airwaves, from the early recordings to Aja, that playing bass became a commitment. Currently working with local blues and pop acts, Loren's supportive bass and rich vocals keep him in demand around Colorado.
---
Billy Hoke, drums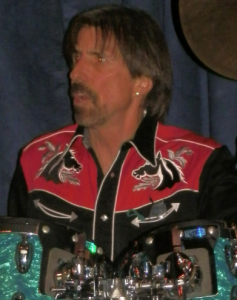 Billy is owner of the Boulder Drum Shop and long-time Boulderite ('69).  He was a founding member of numerous infamous bands include Woody and The Peckers and The Cheaters.  He was also house drummer for Mountain Ears Studio which lead to sessions work at Northstar and Applewood Studios which lead to him becoming the first local drummer to record at Caribou Ranch. He has been fortunate enough to play with some of the greatest contemporary blues guitarist: Bob Margolin (Muddy Waters), Ron Thompson (John Lee Hooker), Jimmy Thackery, Tommy Castro, Chris Cain, Mike Zito, Dustin Pittsley and Jonny Long.
---
Cass Clayton, lead vocals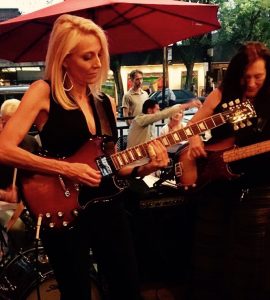 Cass is known for her big, bluesy voice and broad, three-octave vocal range that comfortably goes from Blues/Rock to R&B, Soul and edgy Country sounds alike. Early influences of old-school blues, gospel, R&B and jazz can be heard in her vocal style, song choices and lyrics. Regardless of the genre in which she is singing, she feels most connected to the blues vocalist tradition. Cass also plays slide guitar for 7th Heaven as well as the Hogback Blues Band.
---