If you're looking for a great, upscale live music venue in Denver, BARFLY is your place. They have an excellent stage and sound system, and I'm beyond happy to be doing our first gig and CD release on May 18, 2018 at this elegant venue.  The Cass Clayton Band feat. Taylor Scott is the culmination of many months of collaborative song writing, countless hours in the studio, and finally a (drumroll) CD release.
Please join us for a really special night at BARFLY.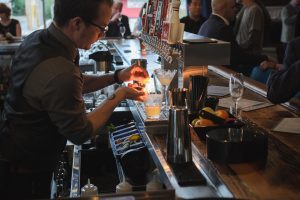 Check out their website at barflydenver.com.