The Alley is relatively new on the Littleton live music scene, but it has quickly become the place to go on Thursday, Friday and Saturday. CC and the Riders has been playing there almost since the  day they opened, and it's such a rockin' place. The venue is in a historic building with a beautiful bar – hip, elegant and rustic at the same time.
As for food, The Alley serves mountain-style Mexican food focusing on a variety of chili sauces (I love their nachos). I hear the margaritas are great too, but I try not to drink when I sing so I can belt it out for you!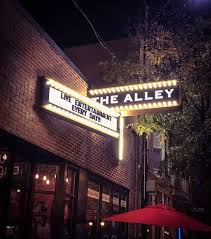 Check out their website at LittletonAlley.com.