Black Buzzard w/ Special Guest Taylor Scott | Denver
by
Cass Clayton Band feat. both Taylor Scott and Dann Burke on guitar will be sharing the stage at Black Buzzard in Denver on May 24. Doors open at 7, and show starts at 8. We don't always get Taylor and Dann on stage together, and they have such a symbiotic music relationship.  Please join us for an amazing evening – we'll be playing a new single release from our upcoming album for the first time evahhhhhh.
Black Buzzard is one of Oskar Blues' fooderies and drinking joints with craft cocktails and great eats. They've been featuring some awesome bands, and we're honored to be sharing some music on their stage!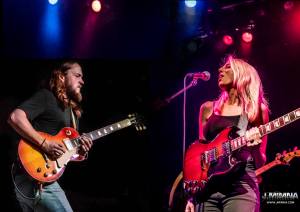 Click here for more information about Black Buzzard.