Bonaquisti Wine Company | Denver
by
Bonaquisti Wine Company is such a cool place – they have amazing wines, are dedicated to educating people about them, and are completely un-snooty about it. They have a dedicated live music scene as well, and we're thrilled to be part of it. They have a TON of cool events from music and wine tasting festivals, to "bring your own album" nights, and live music Friday nights, among many other events.
Bonaquisti is a unique, family-owned and operated winery in Denver's Sunnyside neighborhood, started in 2006 by certified Sommalier Paul Bonaquisti. Every time I have been there they are so welcoming and love to bring out flights of wine to help you find your favorites.
Please come enjoy this really special place and support an awesome local winery!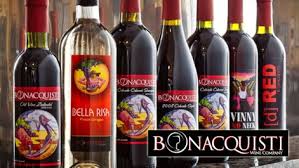 Click here for more information about Bonaquisti Wine Co.